An event: Creating home in our bodies: gender contentment through mindfulness and movement
I will be co-facilitating this offering on Nov. 6, 2021 with my colleague and friend, Max Pearl. It is specifically for trans, non-binary and gender non-conforming people.
Here's the description:
As trans and NB/gnc people, we may experience our bodies as a place of conflict, dysphoria or unease. Do you wonder how to attend to and change that? Do you want to find a place of contentment with your body and your gender? Do you want greater access to joy and gender euphoria?
Join us for a day long retreat where we will introduce you to embodied mindfulness, self-compassion, and attending to pleasure. Practicing these can lead us to acceptance of ourselves, making rootedness and pleasure an ordinary experience in our daily lives. We will nourish gender contentment by supporting the movement of our baselines from dysphoria and discomfort towards gender euphoria.
Find out more (including registration link) on the Events page! We would love to have you join us!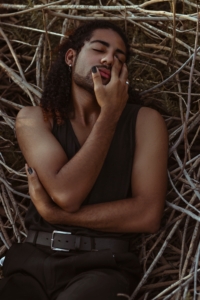 0
0
Sasha Lasdon
https://integratederos.com/wp-content/uploads/2022/05/integrated-eros-sexuality-coaching-logo-xlarge-1030x236.jpg
Sasha Lasdon
2021-10-13 17:59:43
2023-06-19 13:10:17
An event: Creating home in our bodies: gender contentment through mindfulness and movement