Enjoy some quality time with your partner and reconnect using the power of touch with this Couple's Massage class through A Woman's Touch  with Sasha Lasdon. You'll learn basic massage techniques and communication skills so that together you can share in the nurturing, relaxing and therapeutic benefits of massage. The class is experiential and you and your partner will be guided through each of you getting to give and receive a massage. We'll explore non-sexual touch only. A wonderful idea for a gift or date night! Sasha offers a safe, friendly learning space for all bodies and levels of experience.
We meet online via Zoom, so the experience is in a location of your choice. The class will be taught from the perspective of working on the floor, and you are invited to make whatever accommodations you need for your physical comfort (which could include mats, pillows, blankets, water, snacks, etc.). Sasha will guide you through an experiential, hands-on way of learning where both partners will give and receive a massage. You are invited to pin Sasha's video to be able to see demonstrations more easily. You may have your cameras on or off, as per your preference. We will spend two hours together.
The Couple's Massage class is followed by an optional, hour-long Erotic Massage Class. See here for more details.
All couples over 18 welcome. Please contact A Woman's Touch with any questions: 608-250-1928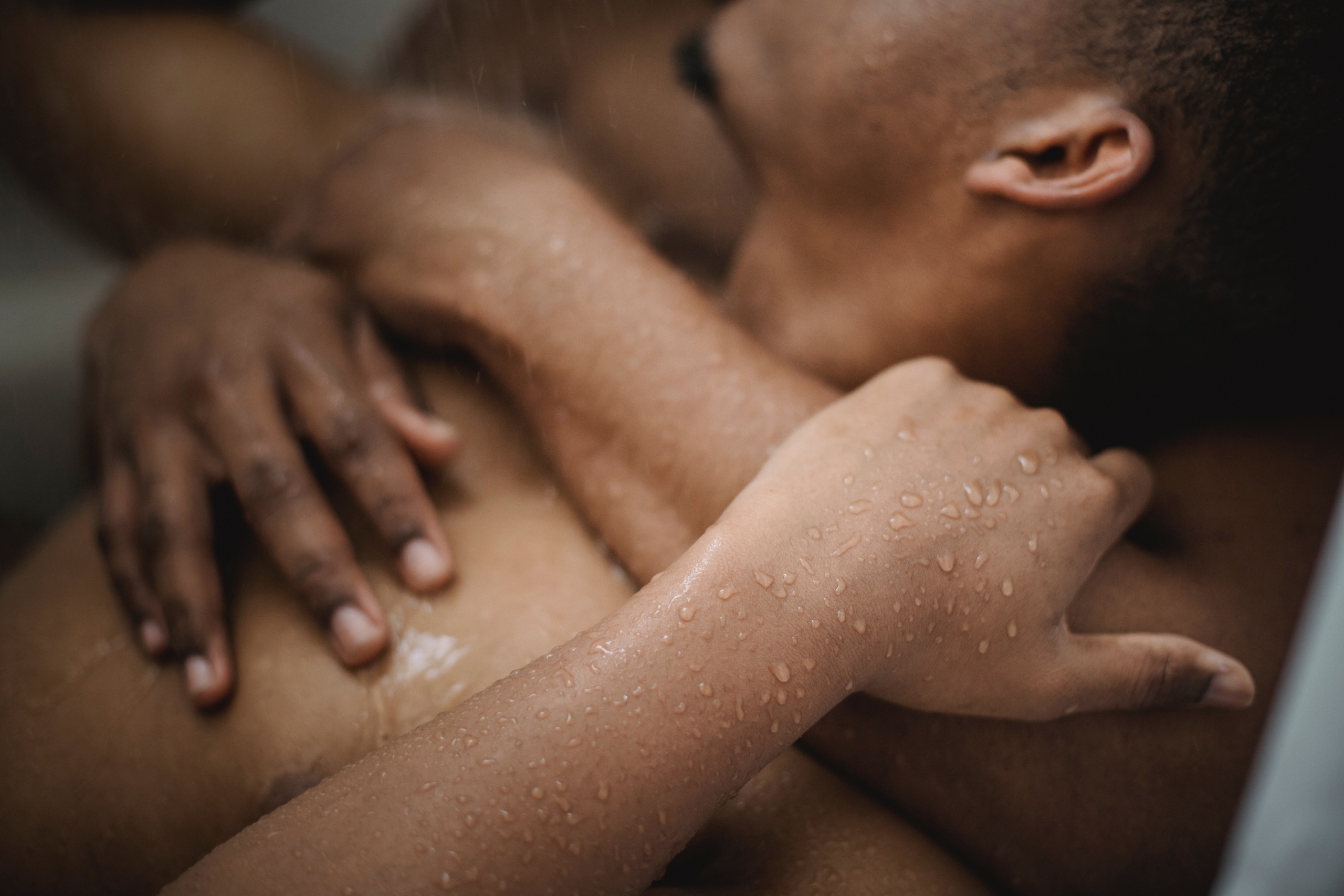 About your teacher
Sasha Lasdon
Sasha Lasdon trained as a massage therapist in 2003 and currently works as a Somatic Sex Educator in Madison, WI. They offer direct touch work and embodied teaching about pleasure and consent. They offer scar tissue remediation as part of their practice. They incorporate bodywork into their dance teaching, leading hands-on body-centered warm-ups regularly. Sasha deeply enjoys helping people learn to touch each other nicely and has been teaching this class with A Woman's Touch for almost 7 years. Please join them for class!
Integrated Eros